The final section of the bibliography lists 270 titles of non-geological papers that deal with the history of earth science research and prominent scientists in the Indonesia - SE Asia region. This is followed by listings of older bibliographies on the geology of Indonesia/SE Asia and listings of the principal journals with papers on the geology of SE Asia/ Indonesia (only in Complete Bibliography pdf).
It is subdivided in three topics:
XII.1. Historic Interest, Biographies
XII.2. Bibliographies, Serials
XII.3. Links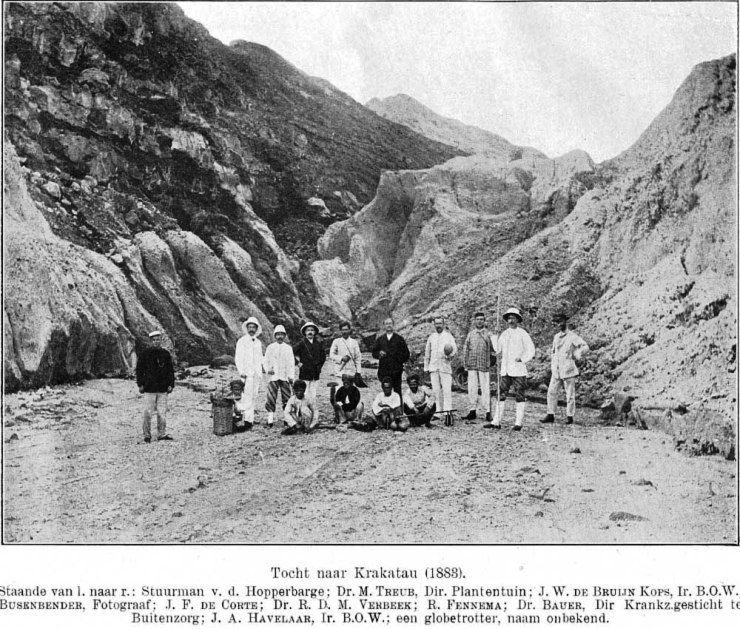 Field party including famous geologists Verbeek and Fennema on trip to Krakatoa in 1883
.